Time to Spring Clean your Beauty Regime
Posted on May 04, 2015 by AUTHOR (edit in theme settings) |
0 comments
Spring is in the here and its time to dump the winter wear and grab your bikini and sandals and hit the beach. The only thing holding you back is making sure that your skin is ready for the season ahead. Dressing up warm throughout winter has more than likely left your skin dry and slightly undernourished. Lack of fresh air and humidity affects your skin adversely. Rough skin is the order of the day during winter and now is the time to deal with it. You will find that your elbows, knees, toes and heels suffer the most.
Implement these five Skin Care Rules and watch how your skin comes alive and becomes ready for the fun season ahead:
1. Exfoliate Regularly
The fastest and easiest way to get rid of dry and dead skin is to exfoliate. Exfoliating helps to smoothen your skin making it easier for your quality skin care products to do their job. Be sure to use suitable exfoliating materials as you don't want to damage your skin with exfoliators that are too harsh on your skin. If you have a medical facial peel, make sure that you use the best products possible. You should do medical facial peels regularly throughout the year so that you keep pigmented, scarred and wrinkled skin at bay. Medical facial peels are ideal for improving skin tone, managing sunburn and acne.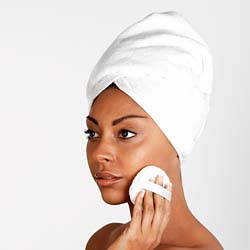 2. Cleanse Daily
Your skin is a target  for all types of dirt, grime and toxins which need to be removed twice daily. Failing to do so, will result in the toxins, smoke and dirt clogging up your pores and causing you to have  skin problems. Make sure your use cleansers that are suited to your skin type. This will ensure that your skin is healthy, glowing and beautiful.
For best results, cleanse your face in an upward and circular motion.This will help to clean the pores thoroughly.
3. Give Your Face a Treat
Cleansing your pores opens them up to absorb all the goodness that your cleansing products provide your skin with. This is the time to apply your eye cream and cream to manage any scarring, acne and the like. Look for anti-ageing cream that minimizes the appearance of wrinkles and keeps your skin looking young. Eye cream gets rid of puffiness and conceals the dark rings around your eyes.
4. Keep Your Skin Hydrated
Winter is a bad time for your skin as it dries it out. Now that you are going to be enjoying fun in the sun, you need to keep your skin hydrated. Remember, the sun is also going to take its toll on your skin, so use moisturizer regularly. Use a lotion rather than a cream as it will moisturize your skin better. A quality moisturizer will hydrate, soothe and protect your skin so buy the best lotion that you can afford.
5. Protect Your Skin
Even though moisturizer does offer some degree of protection, you still do need a good SPF based cream to keep the sun's harmful rays at bay. You should apply this daily especially if you spend lots of time outdoors.
These are 5 easy steps to ensure that you have the best looking skin during the Spring and Summer season. Be consistent and you're sure to have great looking skin all year round.